Northern-Connector Scheduled for 2019 Completion
The long waited 15.5km Northern Connector is scheduled to be finished work in late 2019 completing the North-South Corridor. This motorway completes the commuter link between the Northern Expressway, South Road Superway and Port River Expressway.
At six lanes wide, this development offers a vital role in the expansion and efficiency of freight for the commercial and industrial businesses to the port and the North & North-West. With 73% of workers in Playford driving to work, once completed the Northern Connector will drastically reduce commute time and congestion to the CBD.
One completed the Northern Connector will include a 16KM bike path for cyclists and pedestrians and for new road interchanges.
Miravale is perfectly placed to take full advantage of this $885M infrastructure upgrade.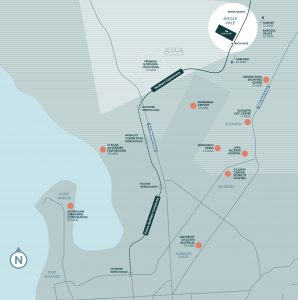 Find out more at infrastracture.sa.gov.au
Do you want to live in Angle Vale's fastest growing community? Find Land here or Home & Land packages here.
To find out more about your perfect space at Miravale enquire today!