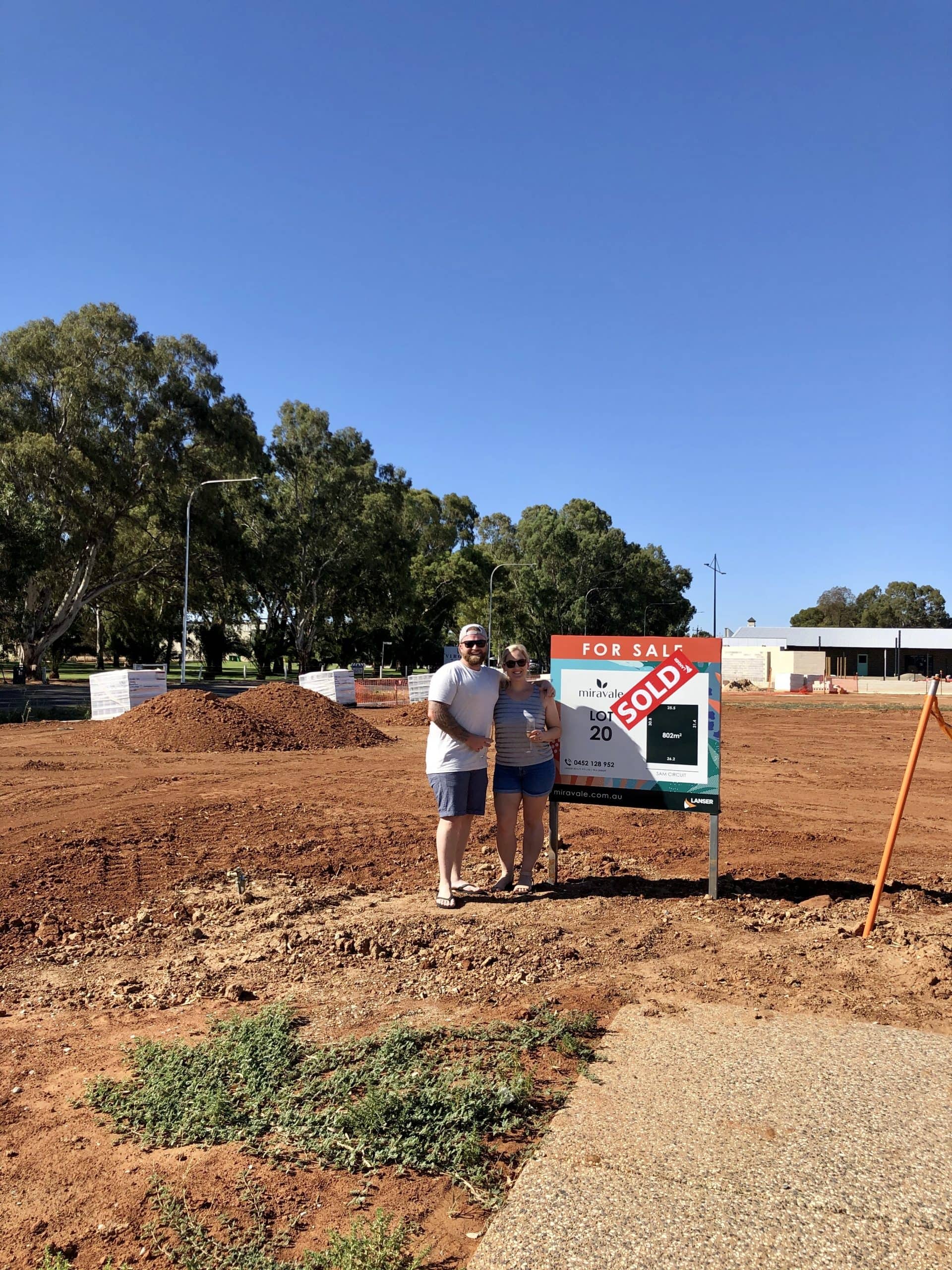 Welcome to Miravale Christopher & Tina!
Tina and her family have made the move to Miravale from down south! We chatted to Tina about making such a big move, building a bespoke home for her big family and what she loves most of all about making Angle Vale home!
Lanser: Welcome to Miravale! What made you chose to build your dream home in Miravale?
Tina: What initially drew us to Miravale was the block sizes available. Blocks over 800m², like ours, just didn't exist in other areas! We love the sense of space in Miravale and how well designed the masterplan is. We also found the land really affordable, which meant that we could indulge in some extra upgrades with our build.
L: Where are you moving from, and what made you choose Angle Vale?
T: We've recently moved over 75km, all the way from Seaford Rise and we're living locally while we build. Moving north was a massive change, but we fell in love with Angle Vale instantly! We like that it's close to absolutely everything, but it feels that little bit further out. It's tucked away from the busy-ness and has a relaxed, country feel.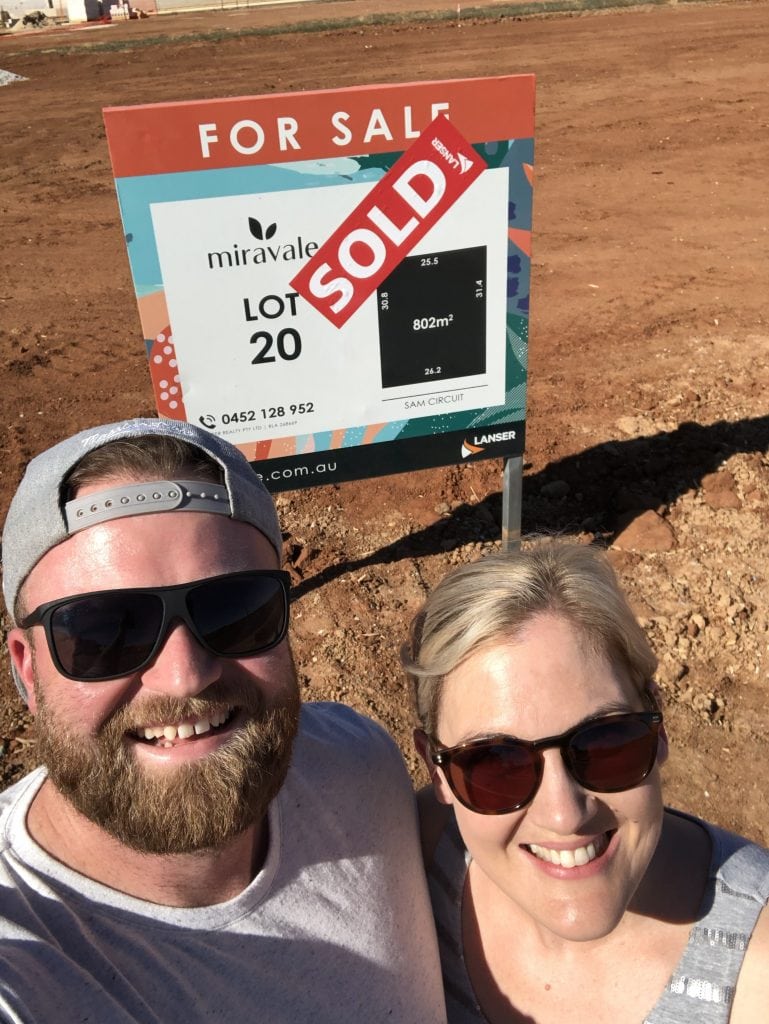 L: What new design features are you most looking forward to in your new home?
T: The space! We have 5 kids and everyone will have their own room. We're excited about our huge open plan living area leading to our alfresco, which will look out to the gum trees across the road. We also can't wait to use our big double shower!
L: Are there any details on your floorplan that are bespoke to your family?
T: Yes, we customised an existing plan to make it perfect for us – 6 bedroom designs are hard to find! We've included a bigger en-suite, a double walk in robe, a huge walk in pantry with a stone benchtop, some extra storage and a bigger garage.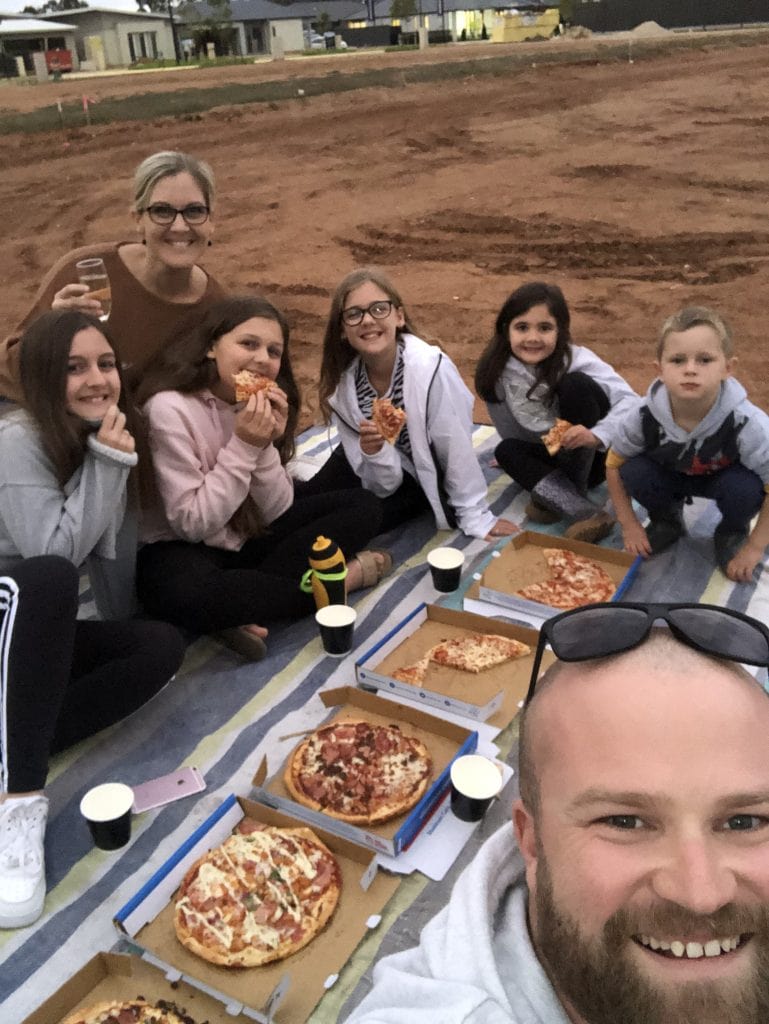 L: Will your kids attend the local school? Are you excited about the future super school in Angle Vale?
T: We've already settled our kids into nearby school. If we were planning on moving in a little later though, we definitely would have considered the new super school.
L: What are you looking forward to most about life in your new home and neighbourhood?
T: Our kids are already planning adventures exploring the lakes and playing in the open spaces in Miravale! We're excited to be walking distance from the Central Park. We can't wait to be settled into our forever home, to work on decorating and landscaping and to create a space for our family that will be ours long-term.
L: Do you guys work far away from Miravale, and how long will your commute take (with the new Northern Connector)?
T: I work from home and Chris works in a FIFO role. The Northern Connector has cut his commute to the airport down to around 35 minutes. As former "southerners" though, the new road has drastically reduced the travel to see our family and will help us stay connected! It's used to take at least an hour and a half to make the drive north, but friends and relatives will be able to visit and come see our new home in around an hour.
L: What are your favourite spots to visit in Angle Vale?
T: We love Sneaky's, their food is to die for. The Angle Vale Tavern is great too and is really family-friendly. We're both really keen to join Derrimut Gym too, which we'll be able to walk to from our new home. Chris is excited to have Bunnings just down the road too!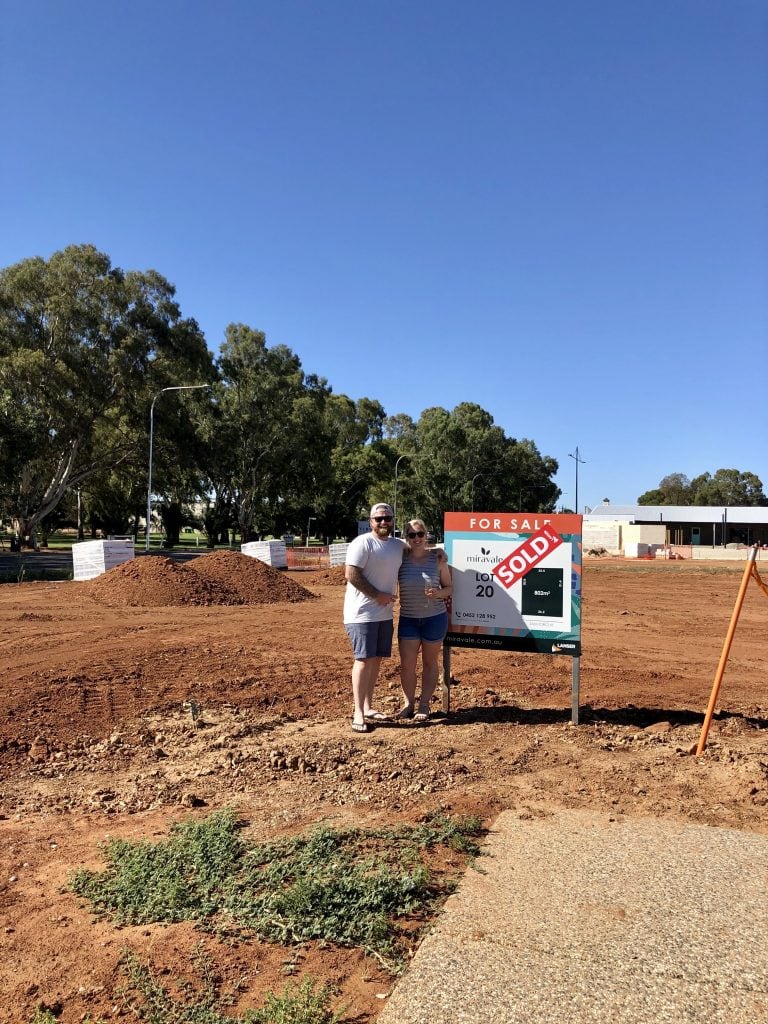 L: Are the kids excited about the build? What are they most looking forward to about the new home?
T: The kids just can't wait for it to be finished now! They love playing on our block and trying to work out where their bedrooms will be. They're all excited to have a beautiful, big backyard to play in. All five of them are counting down until they never have to share a bedroom again!
L: Have the children given any tips or input into the home design along the way?
T: The biggest request to date has been "Enough room for a big trampoline!". The next biggest priority was a bedroom each and the kids all helped choose which room will be theirs. We've tried to include them in the whole process and let them look at samples and pictures. They're all excited to start to see everything we've talked about become a reality.
L: How did you find the sales process at Miravale?
T: The whole process of buying our land was so smooth! We initially touched base with Luke over the Christmas break and he was very responsive and gave us lots of information, which meant that we could communicate with our builder too. Luke has explained everything to us during the sales process. We've never built before, but we've felt really informed the whole time.
The website has been a very helpful resource for us too, especially living so far away initially.
L: What are your tips for people thinking about buying land and building their dream home?
T: Ask questions! It's easy to get wrapped up in the excitement and overlook small details. This is a big investment though! No question is too silly and it's always better to speak up.
Think, practically too. You want your house to be your home, not just an Instagram post, so think about how you'll really be living in it! If you're like us and planning on being in your house for a long time, try and plan your design in a way that it can adapt and change with you and your family as you all grow.
Finally, find an area that feels like "home". That's truly what Miravale was for us from the start. We drove in and we just knew that it was where we wanted to be and we can't wait to begin to create memories there!
To find out more about making Miravale home – please call Luke on 0452 128 952.