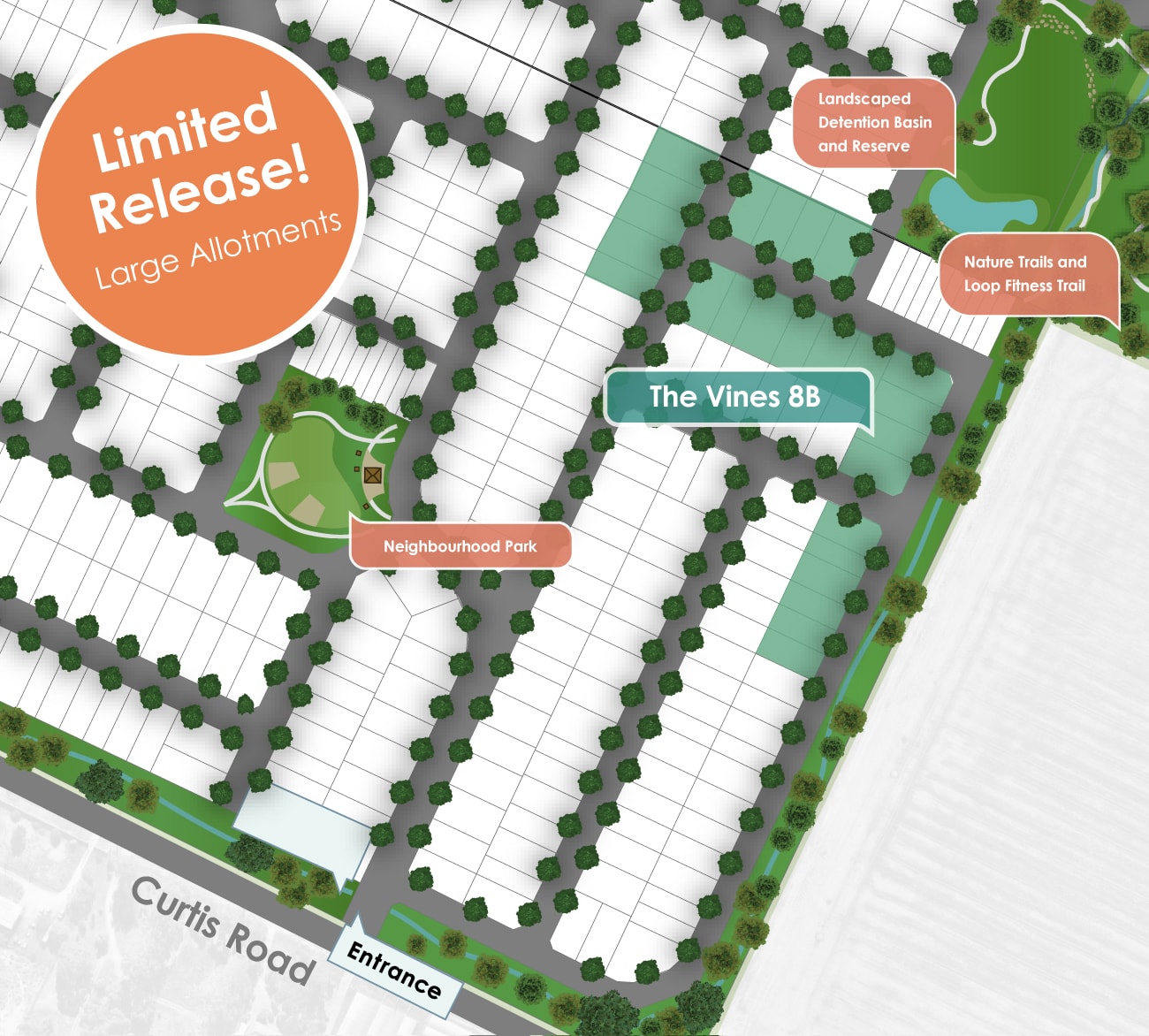 The Vines Release 8B
We're excited to announce a brand new limited land release at Miravale – The Vines 8B.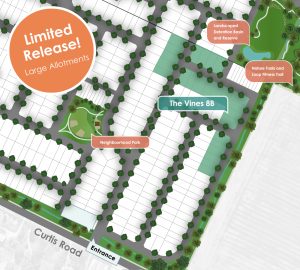 If you have been waiting to find the perfect block to build your dream home and store your boat or caravan, The Vines 8B is a unique release that includes a range of highly sought-after corner allotments!
With six flat, easy-to-build lots ranging in size from 400m2 to 571m2, these allotments are located within a premium precinct in Miravale and are expected to be titled in October 2023.
To learn more about The Vines 8B, please reach out to Luke on 0417 080 604.